1960 to 2004

I have played guitar since I was about 7 when I got my first plastic Roy Roger's guitar with a cord player, for a present. A few years later I received a Kay guitar for Christmas. The Kay guitar didn't have a truss rod so after awhile the strings were about 3/8" off the neck and very difficult to play. Then when I was about 11 or 12
with the encouraging of my guitar teacher, my Dad loaned me the money to buy a Harmony electric guitar,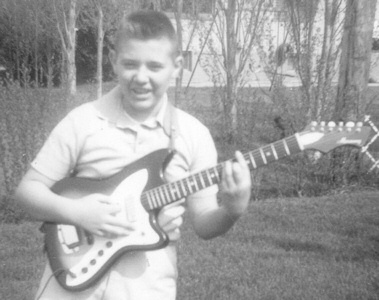 but I had to pay him back 1/2 with the money I got from mowing lawns.
I was in a band in grade school with a few kids on the block. We played songs like, "Woolly Bully", "Love Potion Number Nine", and "Seventh Son". After high school I bought a harmony acoustic, but it wasn't until about 1996 that the Lord gave me the ability to perform, write, and play harmonica. Thank You Lord Jesus for the gifts you give us, and thank you earthly Dad & Mom for the Roy Roger's & Kay guitars and for taking me to music lessons for a year or so. An encouraging Father and Mother is a very good thing!!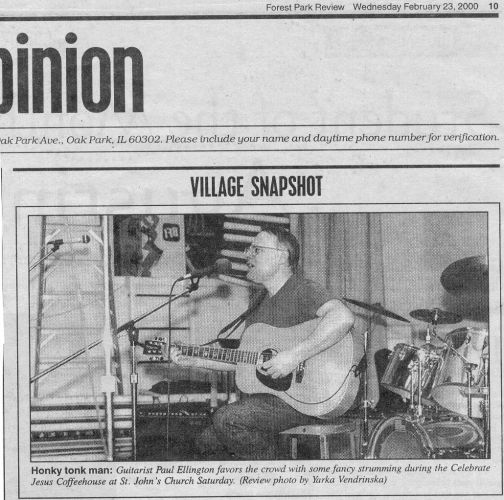 No I can't play left handed. They reversed the picture
(and they spelled my name wrong)

| | |
| --- | --- |
| | |
| The Perk Up Gourmet Cafe Wheaton IL. | Barnes and Nobel Booksellers Oakbrook IL |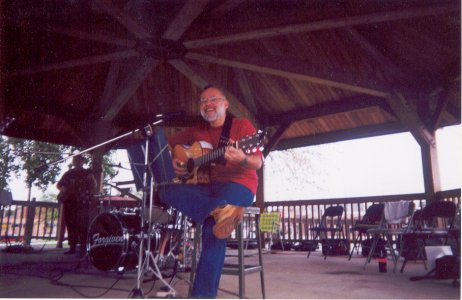 Outreach with New Life Church of Lombard at the Villa Park IL Gazebo
Thank you Niki for taking this picture
2001?

Bernadette was in the praise band with me at West Suburban Community Church of Lombard. I asked her to sing backup vocals for my "All You Ever Meant CD" and after that I asked her to come with to sing with me at some of the performances
| | |
| --- | --- |
| | |
| Paul & Bernadette at Celebrate Jesus Coffeehouse Oct. 2001? with Kevin Wiktor on the drums | Paul & Bernadette at the Foundation Coffeehouse Aurora IL Summer 2001? |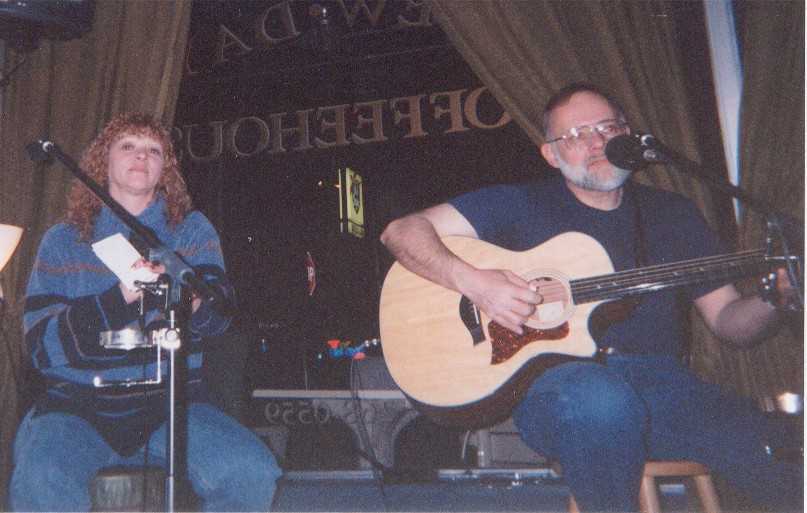 Paul & Bernadette at the New Day Coffeehouse Lombard IL Oct. or Nov. 2001?
Bernadette and I were playing at the 2- way street open mike and Ken Grossinger (seated far right) was listening. He later asked if he could join our group and play bass. We later asked John Kiefer (who was, at the time, sound man for Celebrate Jesus Coffeehouse) to join us with percussion.
Grounds for Appeal Coffeehouse in Berwyn Nov. 10th 2001

(Click here or on the center picture for a full size picture)
(Thank you Dennis for taking these pictures)

Later when Ken quit playing bass for us Darlene (the same Darlene that runs Celebrate Jesus Coffeehouse) played bass for us for awhile.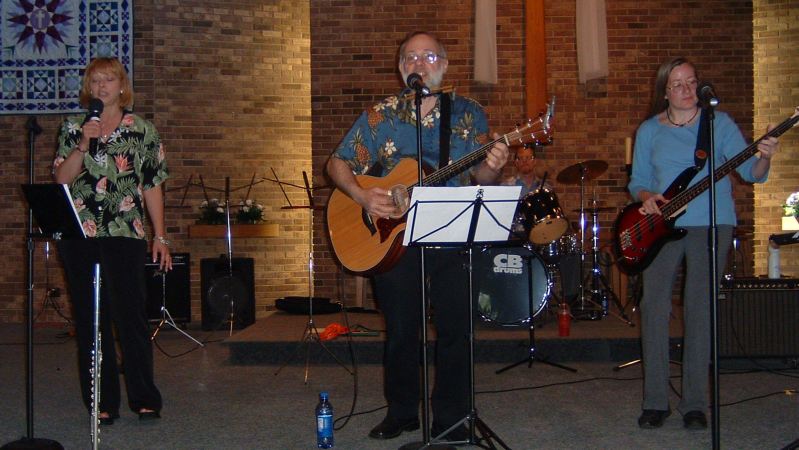 Benefit for CTI at Hope Presbyterian Church in Downers Grove, IL. May 16th 2004
Thank you Cece for taking these pictures




Kendall County Fair 2004



Kendall County Fair 2004

Back to home page