2007 page
Home page
Newspaper articles about PBforJ | Listen to my CD | Biography
Contact Me: paul@PBforJ.com | FAQs | Links | Praise Jesus Fest 2004 | Praise Jesus Fest 2003 | Pictures from Gospelfest 2002
Celebrate Jesus Coffeehouse www.Celebratejesus.info | Karitos Worship & Arts Conference
Pictures from 1999 to 2004 | Pictures from 2005 and our Wedding | 2006 Page | 2008 page | 2009 page | 2010 Page
www.PraiseJesusCoffeehouse.org
Listen to our 2005 CD "As a Child
Paul & Cece Ellingsen
(CC and Me)
(Formerly "PBforJ")

called "Wish I Had a" You won't want to miss this CD as it features some really excellent flute & sax by Courtney Hay. There is one 7 minute song called "Moses, Moses" that Courtney Does about 4 minutes of sax that really turns it into a smooth jazz piece. Taxi says, "Musically had a pretty cool vibe...the overall eclectic feel is good.
It is now available on www.CDbaby.com
http://cdbaby.com/cd/ceceme
You can also buy MP3s at:
http://payplay.fm/ceceme
You can buy all of my CDs at www.CDBaby.com/all/pbforJ
Buy "Wish I Had a" at CD Baby
Buy "Wish I Had a" from itunes
If you really liked one of our CDs please click here then click on the CD you like and scroll down to where it says "Please log in to review the album" and write a review. Or click here to review this CD We'd really appreciate it.

Thanks,
Paul



You can also hear "Peace to my Soul" from the "As a Child" CD and "A Strool through Heaven" (spelled wrong, it should be "A Stroll Through Heaven") at


http://sonific.com/gateway/artist/25009


With my lovely wife Cece on bass, vocals & mandolin, Allen Carlson on keyboard, John Kiefer on percussion, & me (Paul Ellingsen) on vocals, guitar, harmonica, & mandolin.





CDs


You can buy all of my CDs at www.CDBaby.com/all/pbforJ



MP3s


For

"All You Ever Meant"


from itunes click here

For

"As a Child"


from itunes Click Here


BuyMP3s from PayPlay FM here:

http://payplay.fm/pbforj2
(P.S. They also have a radio station that you can listen to)

For

"No Hope But For Jesus"


from itunes click here
from Pay Play FM http://payplay.fm/ellingsen
(P.S. They also have a radio station that you can listen to)
or at the Great Indie www.GreatIndie.com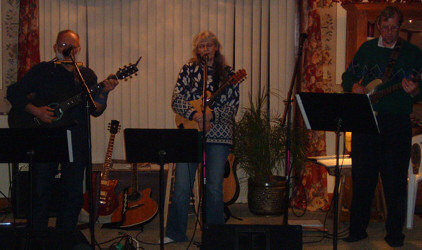 Second Saturday Sing Dec. 7th 2007
http://www.secondsaturdaysing.com
High Praises Church, Chicago IL Nov. 30th


In Front of Wal Mart for the Salvation Army Nov. 23rd


Second Saturday Sing Nov 10th 2007
http://www.secondsaturdaysing.com



Daniel's Den Coffeehouse Plano IL. Oct 26th


www.Daniels-Den.org

Praise Jesus Coffeehouse Oct 20th
www.PraiseJesusCoffeehouse.org



The Clover Cafe, Briensburg Ky.


Friday Aug. 17th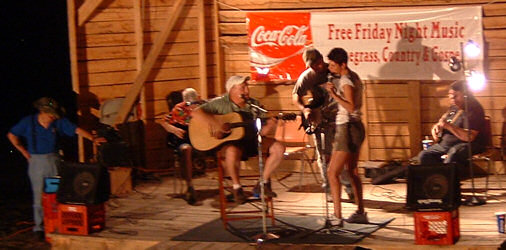 Joe (playing guitar) and Billy (holding the mike) are the owners of the Clover Cafe

CC and Me at the clover Cafe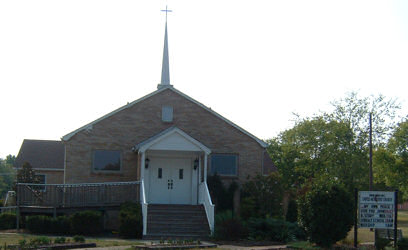 Sunday Aug. 12 we sang at Briensburg United Methodist Church
Thank you Pastor Bill Lawson for inviting us to play again.
http://www.methodists.be/


We ran the Karitos Coffeehouse and open mike this year Aug. 2nd and 3rd.
www.karitos.com


The Encounter Cafe Elgin IL. July 27th 2007
www.encountercafe.com

We did a few songs at the 2nd Saturday sing July 14th 2007 in South Elgin IL.
www.secondsaturdaysing.com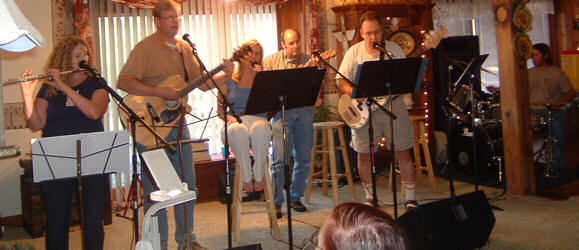 The second Saturday Band usually opens up the night
www.secondsaturdaysing.com

We Played at the Overflowing Cup Coffeehouse in Beloit Wi. on June 8th 2007. Thank you Dave and Rod for inviting us. www.overflowingcup.org

We were again honored, to play for the Elgin Hike for Life at Lords Park in Elgin IL Sat. May 19th 2007
http://www.ifrl.org/kane/

New Covenant Fellowship Garage Sale Elgin IL. May 5th 2007. Hey who's that bald looking guy down there playing the guitar??????? Hey that's me!!!!!!!!!! Where did all that hair go?????????!!!!!!!!!! The last time I looked I had a lot more than that!!!!!!!!!!!!! I'd better get a new camera, There must be something wrong with this one!!!!! Mark you must have made a mistake when you took this picture!!!!!!! Did you hit the wrong button or something????????? I didn't think that there was a hair removal button on this camera!!!!!!!!! I'd better get a new camera!!!!!!!!!!!!!!!!!!!!!!!!!!!!!!!!!!!!!


The Nite Light Cafe Berwyn IL. May 4th 2007. I must have seen a mouse on the floor or something in the picture on the right!!!!!!
Cece dancing to the RVN Band at the Nite Light May 4th 2007
http://www.thenitelight.org/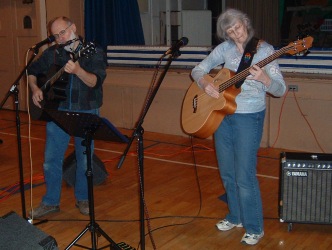 Celebrate Jesus Coffeehouse Forest Park IL. April 14th 2007

We often go to the "Lucid Apple" open mike on the first Wednesday of the month hosted by Dave Bravos, at Border's Books in Oak Park, IL. These pictures were taken from the March 7th 2007 open mike. Last Dec. 2006 we were the featured artist.


We played at Starbucks in Banff, Alberta, Canada, Saturday March 3rd, 2007
Thank you Colin, for inviting us.

We are in the studio recording a new CD "I Wish I Hadd a". We hope to have it out this Summer. We are in that prestigious "Swingset Sound" studio in Villa Park that just happens to be owned by my Son, Jeremy. WWW.SwingsetSound.com







My lovely wife Cece.

Engineer-producer Jeremy Ellingsen in swingset sound studios.
www.swingsetsound.com

Courtney Hay plays some really excellent flute and saxophone. Her sax on Moses Moses turns it into a really nice 7 minute jazz piece.








John in deeeeeeep thought!




John said he wanted the CD to be sooooo big!!!

!!



Cece, serious, but still smiling on the inside





Celebrate Jesus Coffeehouse


Celebrate Jesus Coffeehouse Jan 20th 2007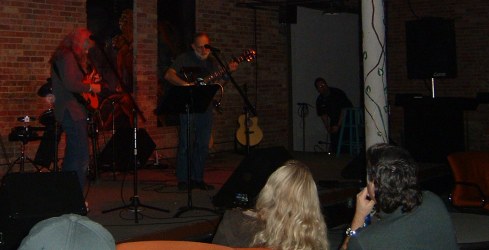 Daniel's Den open mike Jan 27th 2007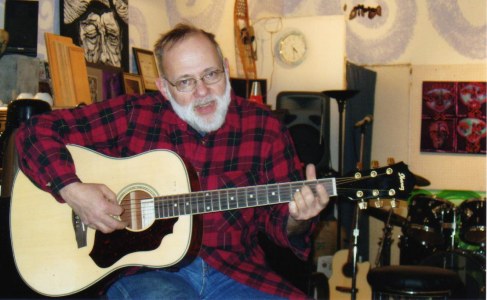 I did a mini concert in Funky Java Coffeehouse Fri. Jan. 27th afternoon. Thank you Carol for asking and for taking this picture, and thank you Larry for suggesting that I try out this guitar


2006 Page