We played at the Overflowing Cup Coffeehouse July 11th 2015.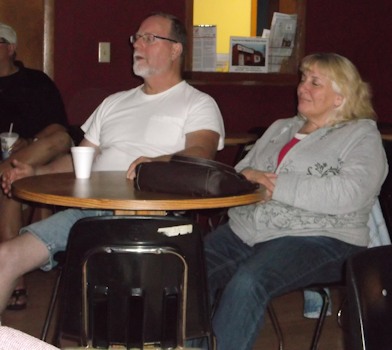 Our friends Randy and Ann from Elgin IL drove out to see us that night. Thank you for coming.
Then on Sunday July 12th we joined Jmmy Jack Whitaker at a little church in Belvidere IL. He said,"bring your guitars with" so we did a few songs as well. Thank you Jimmy.
We were honored to play at Butch and Melissa's wedding reception June 6th
We played at the Morning service at the Kentucky Lake Mission Church May 31st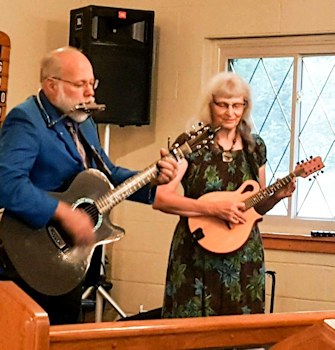 We Played at Briensburg United Methodist Church Briensburg KY. May 10th 2015 Thank you pastor Bill for inviting us.
We played at Kentucky Lake Mission Church in Gilbertsville KY April 26th 2015. Thank you Danny and Lee Ann for inviting us!
We played at "The Jesus House" April 18th 2015 Thank you Tom and Bonnie for inviting us.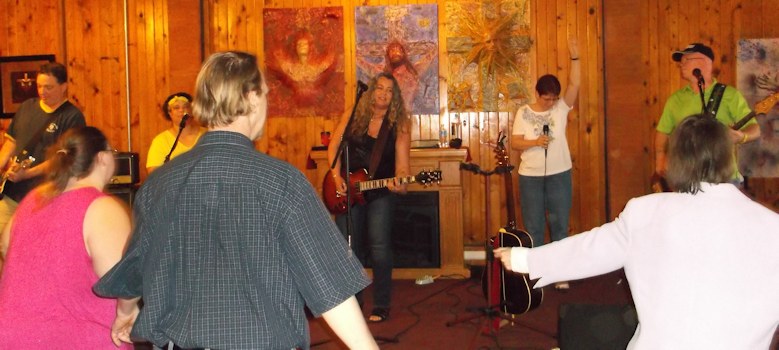 We also stayed for Sunday morning Church and worship Led by Bonnie.
Bonnie has written a autobiography that will be out soon called "Tattooed by Jesus"