Buy at CD Baby
Buy at itunes
---

---
Places we play regularly:
The Overflowing Cup Coffeehouse
---
Where we're playing in 2014:
Sat Oct 4th 1-4 PM Sleepy Hollow IL. at Twin Oaks Baptist Church Octoberfest
The event will be held rian or shine on the Church lawn at 15N615 Randall Road Sleepy Hollow, Il. 60118
Music, hot dogs, hamburgers, chili contest, pie contest, petting zoo, punpkin patch, and a bon fire. We will be playing 3-45 minute sets and sometimes people sit around the camp fire 'till late in the evening.
For a map go to:
https://www.google.com/maps/place/Twin+Oaks+Baptist+Church/@42.0888488,-88.3311082,16z/data=!4m2!3m1!1s0x0:0x88ff1f0486bd0fce?hl=en-US
Saturday Dec 13th The Jesus House 7 PM
724 W Washington St. Bloomington IL
TheJesusHouse.com
---
Merry Christmas 2013 Happy New Year 2014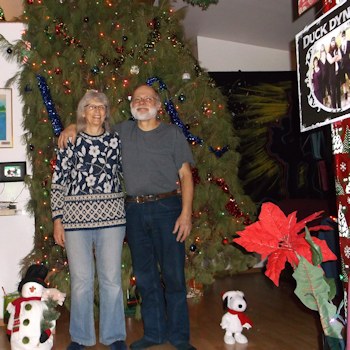 We were honored to be able to play at Veronica's birthday party Feb 1st 2014. After playing several of our songs they asked us to play "King of Kings" so they could dance to it.
Thank you Atoi for posting these pictures on your facebook page
March 8th we played at
2nd Saturday Sing
| | | |
| --- | --- | --- |
| | | |
We were asked to play at "Kindred Hearts" in Elkhorn WI. March 15th.
Tom and Rhonda from our Church (Twin Oaks Baptist) asked us over to visit after the Easter service and we ended up doing a small concert for them and their relatives ands friends. Thank you Tom and Rhonda

We often play at the "
Sam Ash
" open mics on Wednesday evenings in Lombard IL
We were asked to play and to be the DJs for the
South Aisian Friendship Center
annual block party Saturday June 21st. We played a set of our songs and played a lot of "Bollywood" (music from India) CDs.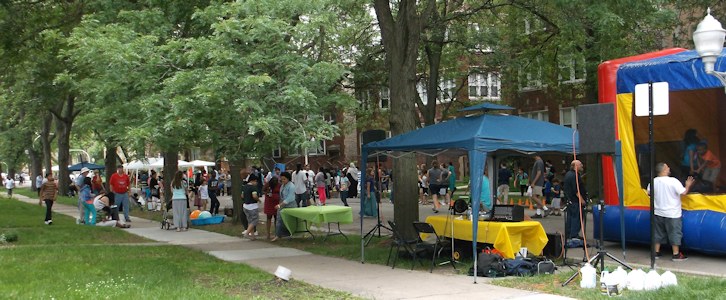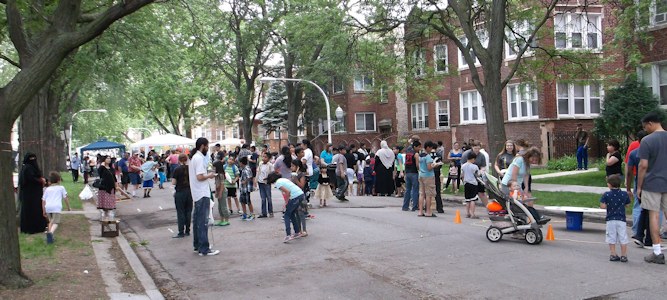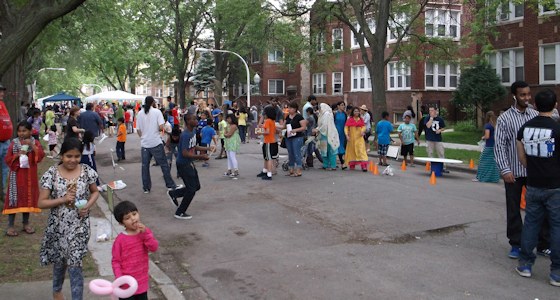 Then afterwards we went to our friends' (Mike & Vickie) house from church where several of us played a set.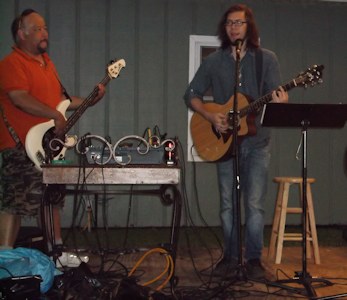 We were asked to play at an after church fellowship at our Church (Twin Oaks) June 29th
We hosted the Karitos "Late Night Coffeehouse" this year July 10th and 11th 2014
www.Karitos.com
We lead worship most evenings at 6:30 PM at
"The Overflowing Cup Coffeehouse"
in Beloit WI. On July 13th
"Jimmy Jack Whitaker"
played after we led worship and then accompanied us on several of our songs afterward. It was a fun night. Thank you Jimmy
We played at
"The Jesus House"
in Bloomington IL July 26th. Thank you Bonnie and Tom for having us again.
and stayed for the worship service on Sunday
We played at the
OverflowingCup Coffeehouse
in Beloit WI Aug 9th along with
Xylem
. Terry Ginner also do a few songs afterward.
We lead worship Sunday morning at "Rock on the Rock" Aug 17th in Beloit WI. Dave Fogderud gave the message and Brad McClellan did a few songs afterward.
Clair took this picture of us leading worship Sunday evening Aug 31st 2014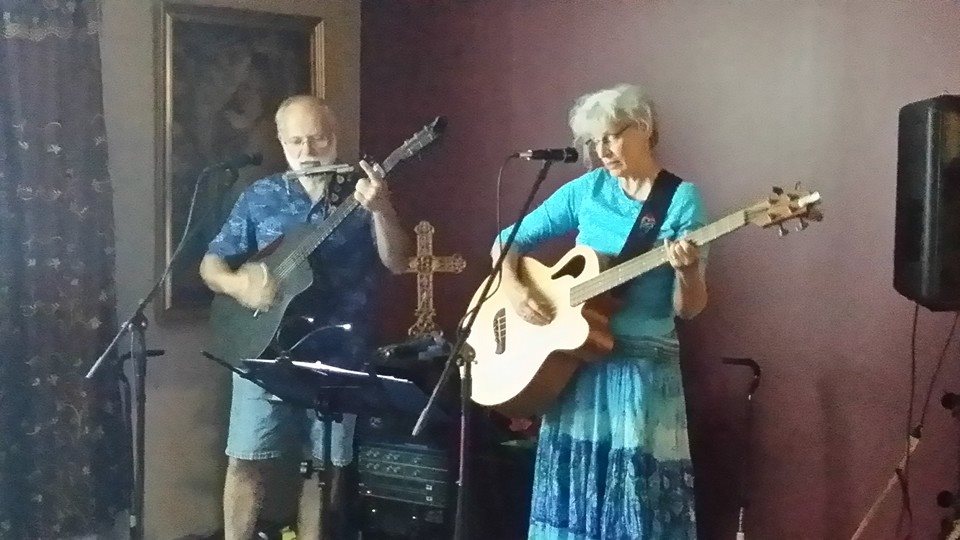 We were honored to be asked to play, along with Tanya Nichson, Glen Kaiser, and Xylem at "The Alley Walk" September 6th in Rockford IL USA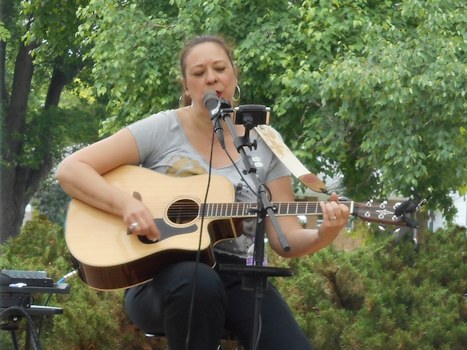 Tanya Nicholson
played the 1st set but unfortunatly we did not get there early enough to get any pictures of her.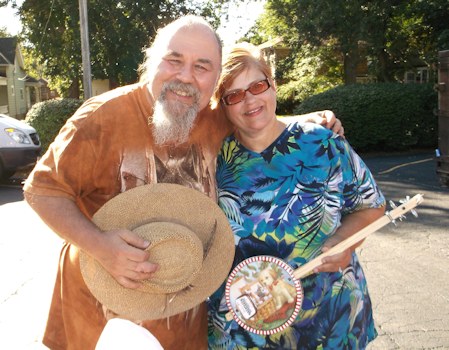 Glen Kaiser and Patti Haney Carlton. Patti organized the whole event and asked all of us to play
Carly, Patti's daughter was nice enough to take these pictures of us. Thank you!
Rob took most of the rest of these pictures. I took them off of his facebook page at:
https://www.facebook.com/RobertAllenPhotos
Glen Kaiser did 2 sets, one in the morning and one in the afternoon and spent most of the day building cigar box guitars for people.
Ken Wagman from the group Xylem definatly has some expressive facial expressions. The picture on the left Cece said reminds her of snoopy howling at the moon. His expressions reming me a little of BB King
Jim Seekamp from the group "Xylem"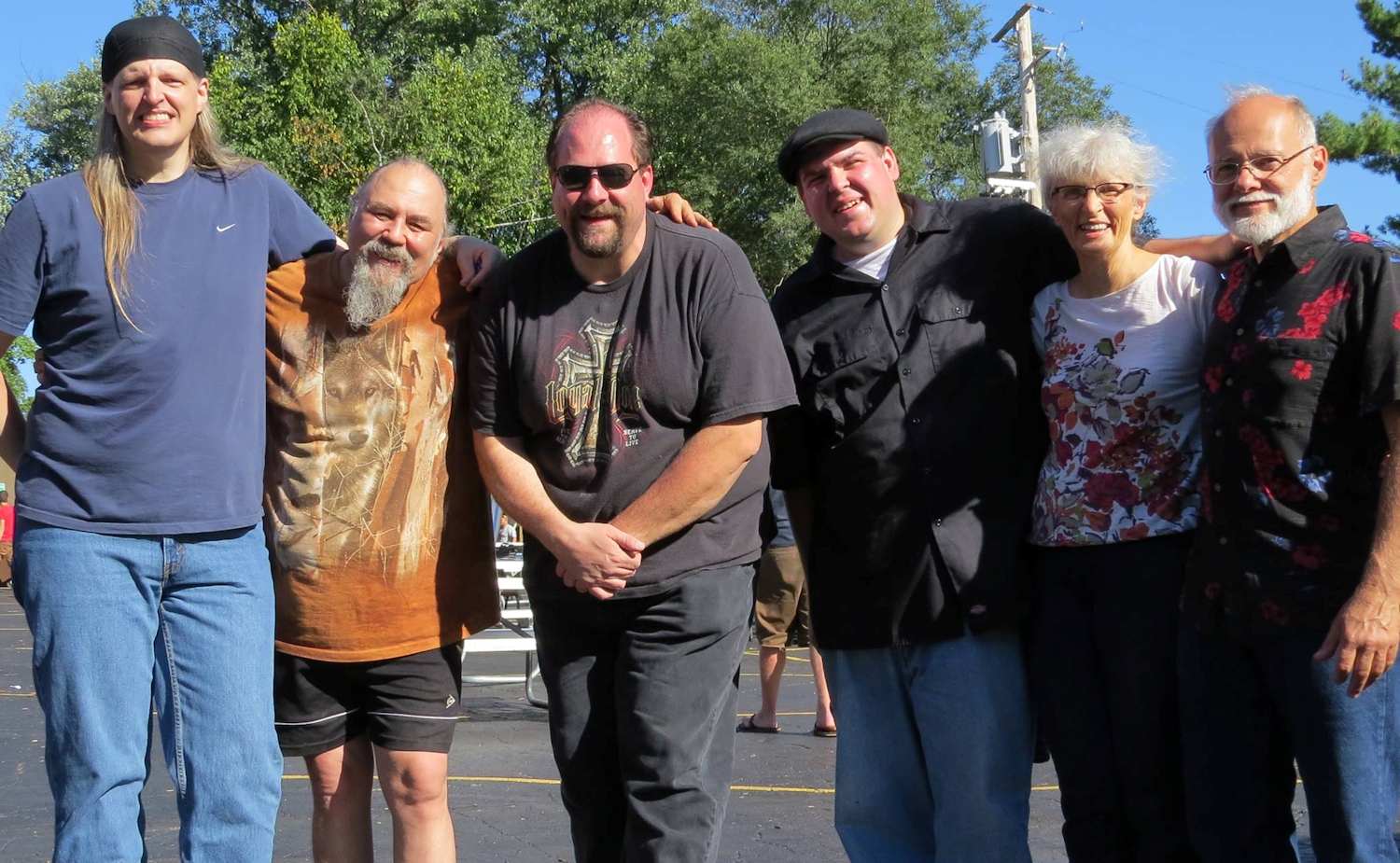 All of us (except Tanya)
To see last years pictures go to the 2013 page